Miss Universe Vietnam is one of the largest, most prestigious beauty pageants in the nation recently. It is also the "career launcher" for names like Pham Huong or H'Hen Nie, who has represented Vietnam beauty in international contests. With the 2019 edition, the competition will apply a blockchain platform to enhance the integrity of voting.
The press conference "Official Announcement of Miss Universe Vietnam 2019" took place in Ho Chi Minh City on July 16 to announce important information related to the competition. At the press conference, the Miss Universe Vietnam Organization stated to adopt a new Blockchain-based platform as apart of its reform efforts in changing the conventional method with high-tech solutions.
">
The signing of the cooperation took place at the "Official Announcement of Miss Universe Vietnam 2019" press conference on July 16.
The high-tech solution chosen by Miss Universe Vietnam this year is BVote, a blockchain voting platform developed by Bytesoft Vietnam JSC, also one of the competition's sponsors. The aim of applying BVote is to professionalize the pageant, therefore, bringing the competition closer to the international standard. As the cooperation contract signed between the company and Miss Universe Vietnam, it is shown that more and more units, both individuals and organizations, pay attention to technology innovation, especially Blockchain.
In fact, a high-tech solution for voting like BVote has yet received attention from the majority, but it has made its name among national pageants. BVote has accompanied various beauty contests with different scales: from students' contests like Miss VNU 2019 or NEU Glamour 2019, provincial contests like Miss Kinh Bac 2019 and Miss Eco Hai Phong 2019, to national competition such as Mister Vietnam 2019 - the biggest beauty pageant for male in Vietnam.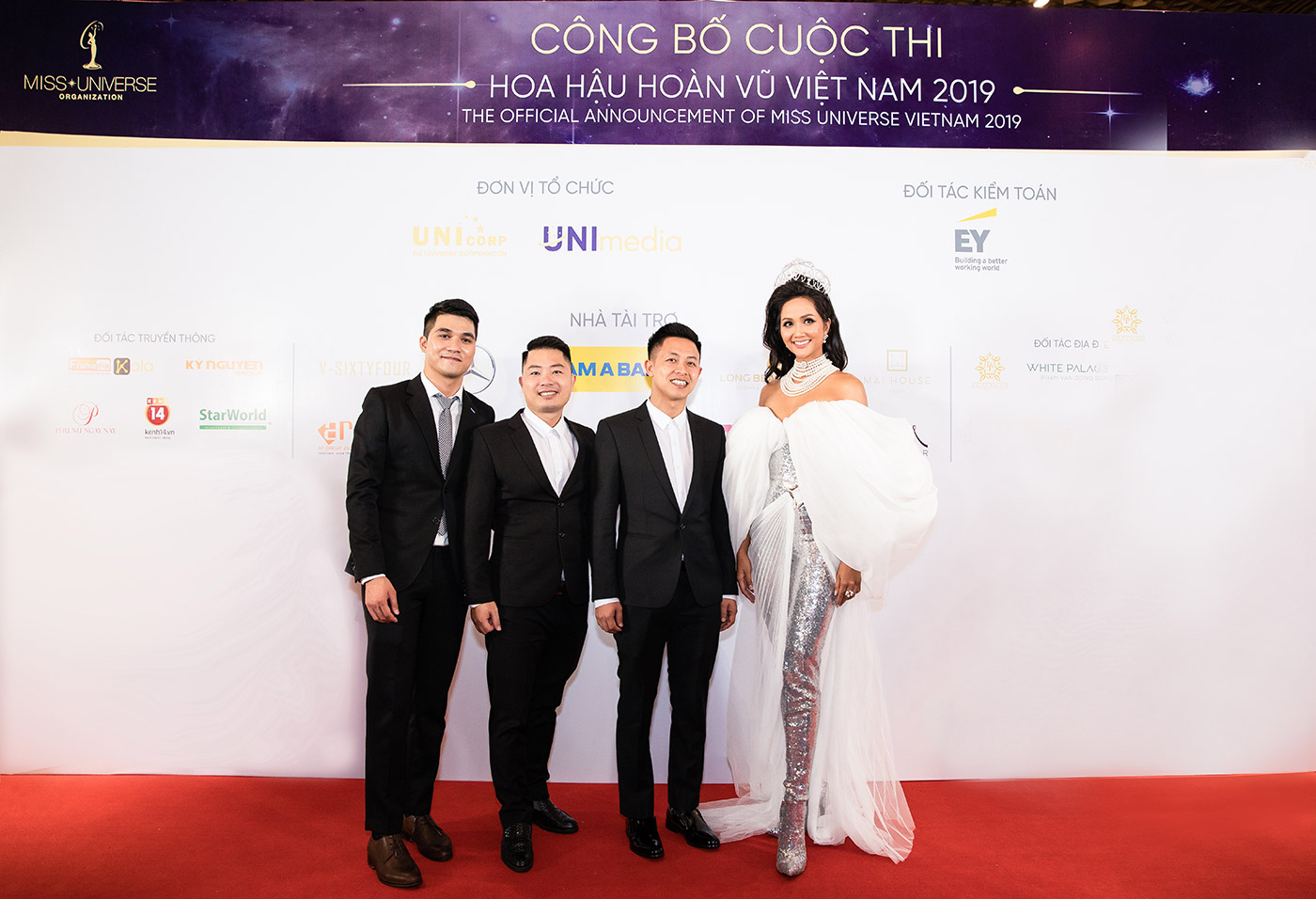 Representatives of Bytesoft Vietnam along the side of Miss Universe Vietnam 2017 H'Hen Nie.
Based on the Blockchain, BVote derives outstanding features of the technology in security, privacy, and transparency. Launched since 2018, BVote has received numerous positive reviews from users, becoming a prestigious brand in the eyes of customers. This has been the basis for Miss Universe Vietnam Organization to choose BVote as the voting platform for the 2019 sub-contest "Best Body". The change promises to bring brand new voting experiences for audiences as well as enhance the integrity of the voting outcome.
This year 2019, along with the exciting performance of beauties from all around Vietnam, the application of blockchain-based voting platform is what worth waiting for.