With the ambition of global expansion, Bytesoft has continuously promoted strategic cooperation with foreign business partners. After the agreement with Blockchain C&S, another cooperation was set between Bytesoft and QA System.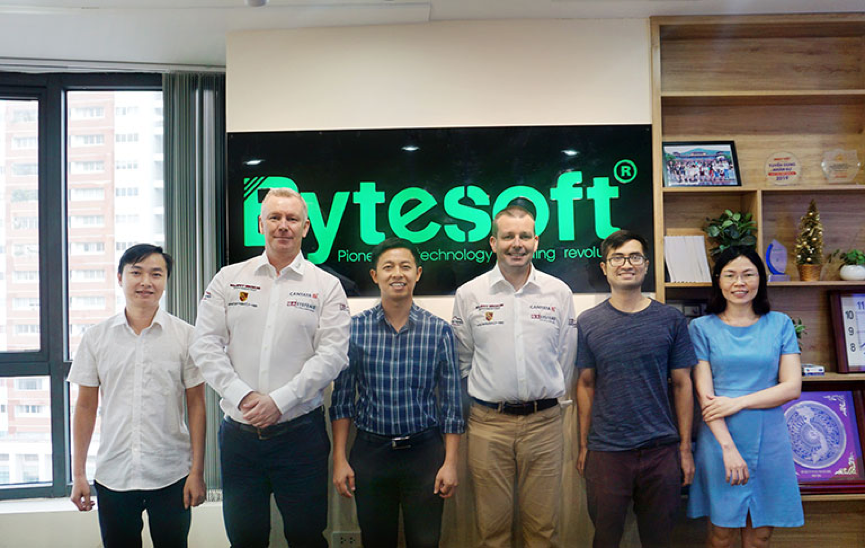 QA Systems is an US-based tech firm that operates exclusively in the field of software testing. At the meeting with Bytesoft's representatives, Dylan Llewellyn, the international sales manager of QA Systems, proposed a cooperation offer with experts of Bytesoft Vietnam to promote the development of system testing technology in Vietnam market.
The meeting between QA System and Bytesoft Vietnam took place at the Hanoi office of Bytesoft with the participant of Bytesoft General Director Doan Duc Manh on 11 November 2019.
At the meeting, the key products of each company were introduced along with the company view on Vietnam's market potential.
Dylan Llewellyn pointed out that Vietnam is a fast-growing market in the field of software and technology. Besides the strong growth, there are still limitations, or to be more specific, preventable errors occurred during the software development process.
He believed that the Cantata system will innovate the entire process, reduce errors, cut costs, and shorten the development time. With this powerful testing system, the product would be superior in term of competitiveness compared to what the market has been offering.
At the end of the meeting, the two companies also agreed and made commitments for a strategic cooperation agreement.