The lucky star seems to be on Bytesoft side lately with numerous contracts signed successfully. After Miss Universe Vietnam 2019, Bytesoft continue to cooperate with a Korea tech firm - Blockchain C&S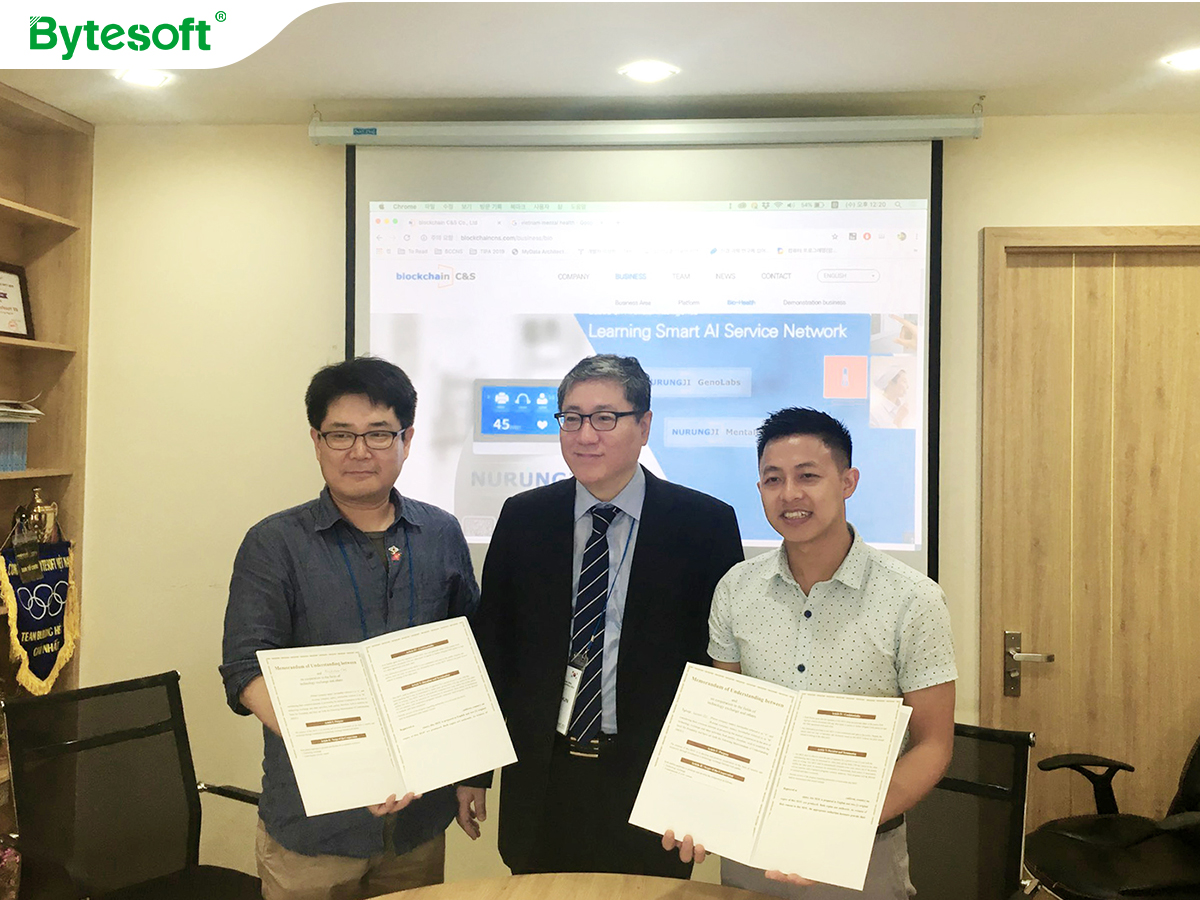 Blockchain C&S is a prestigious Korea-base technology company and also a Blockchain expert. During this trip to Vietnam, Mr Chae Younggeun, the representative of Blockchain C&S, expresses his company desire to seek an experienced partner to promote the development of Blockchain applications in the Southeast Asia market.
The common in perspective has brought Blockchain C&S and Bytesoft together, hence, having a meeting related to the matter at Bytesoft head office in Hanoi on August 14th. At the meeting, Mr Doan Duc Manh, General Director of Bytesoft Vietnam, has represented Bytesoft to discuss with representatives of Blockchain C&S about the deployment of Blockchain applications of both companies and the current situation of Vietnam Blockchain market.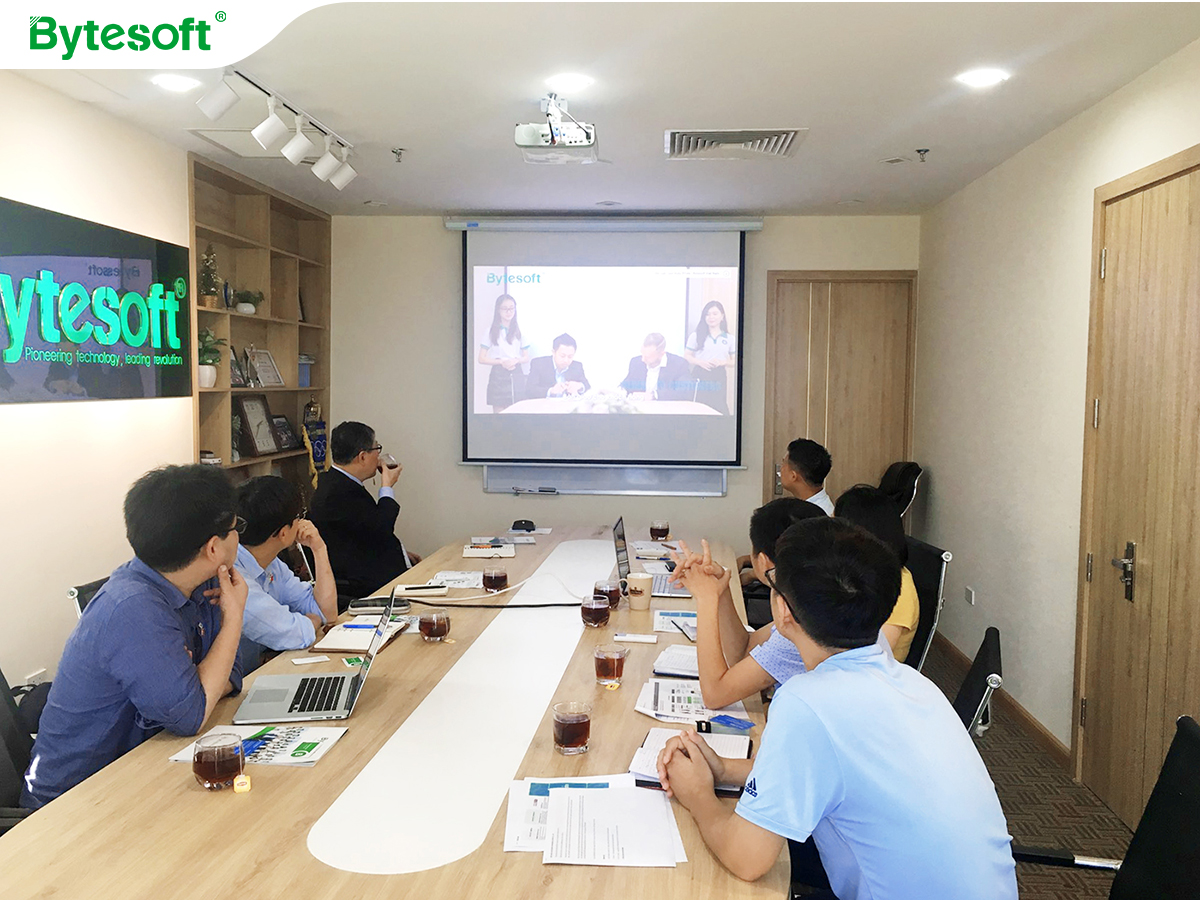 Mr Chae Younggeun stressed that, regardless of the great potential, there still be technical limitations. He believed that the cooperation between two companies will be a remarkable milestone of Blockchain development in Vietnam and a sustainable foundation for Bytesoft in approaching foreign markets like Korea.
The meeting ended successfully with the confirmation of cooperation between Blockchain C&S and Bytesoft Vietnam.