On the afternoon of November 28th, 2018, Bytesoft., JSC. (Bytesoft) successfully held the cooperation talks with QA Systems at the Headquarter in Hanoi.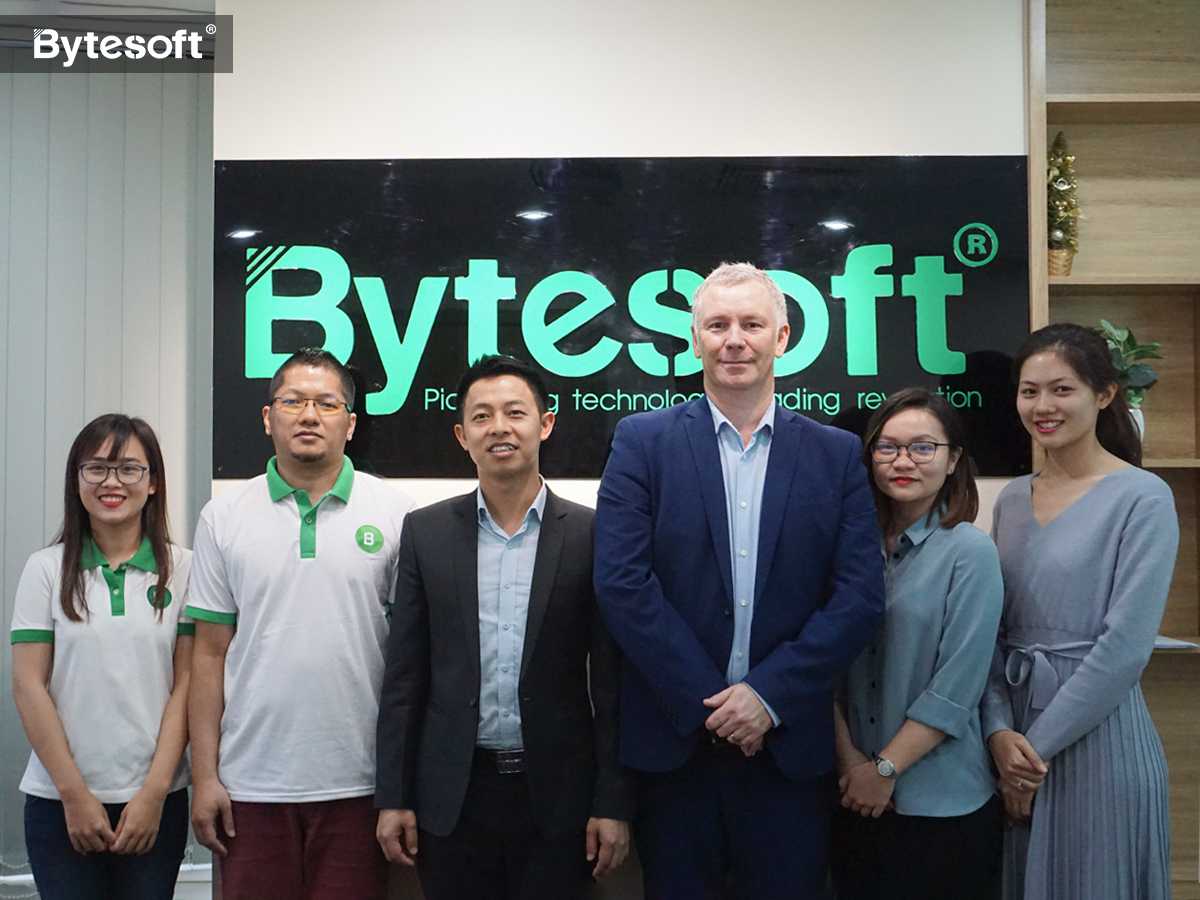 Representatives of Bytesoft., JSC. and QA Systems
Attending the cooperation talks, representatives of Bytesoft included Mr. Doan Duc Manh - the General Director, Mr. Pham Tuan Anh - the Blockchain expert and Nguyen Hai Yen - the interpreter. It was the great honor of Bytesoft to welcome Mr. Dylan Llewellyn - the International Sales Manager of QA System and two delegates from British Business Group Vietnam.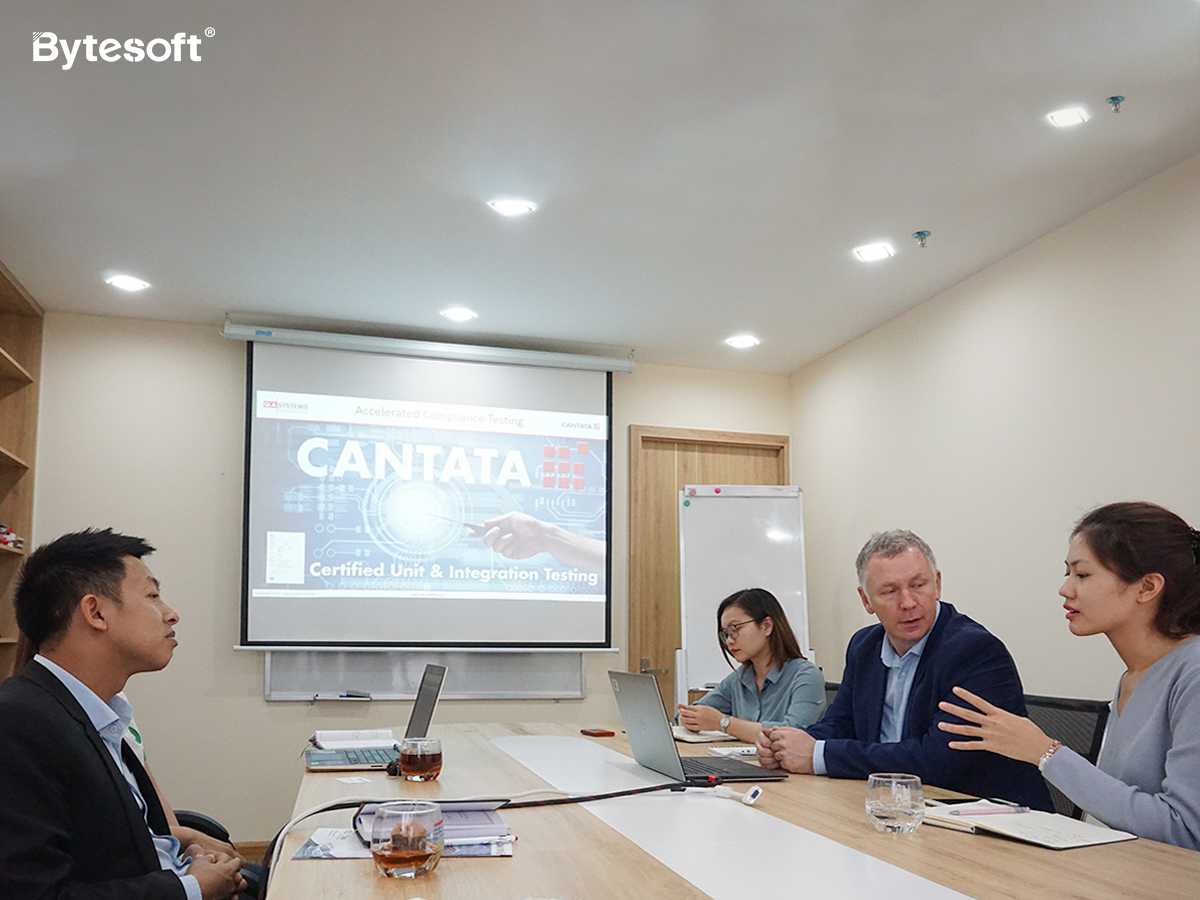 Presentation on Cantata testing tool
During the talks, QA Systems gave a comprehensive presentation on Cantata, an automated static & dynamic software testing tool with the wish to cooperate with Bytesoft, one of the leading software development companies in Vietnam.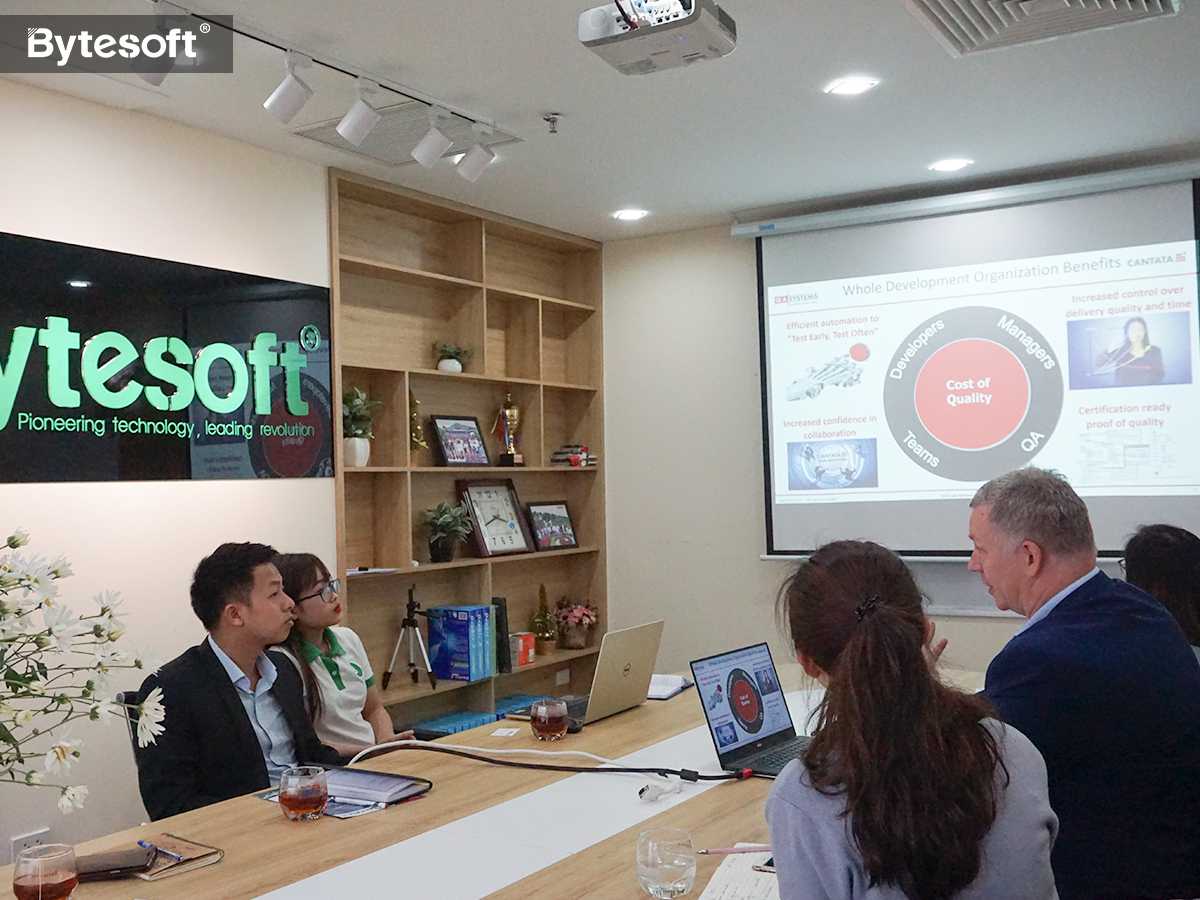 Comprehensive technical presentation on Cantata
When it comes to Cantata, this is an in-depth testing tool for industrial scale C/C++ code with globally certificated testing qualification and specification, providing a tool certification kit with everything needed out-of-the-box. The AutoTest feature can reduce reliance on expensive system tests, and automatically close gaps in code coverage.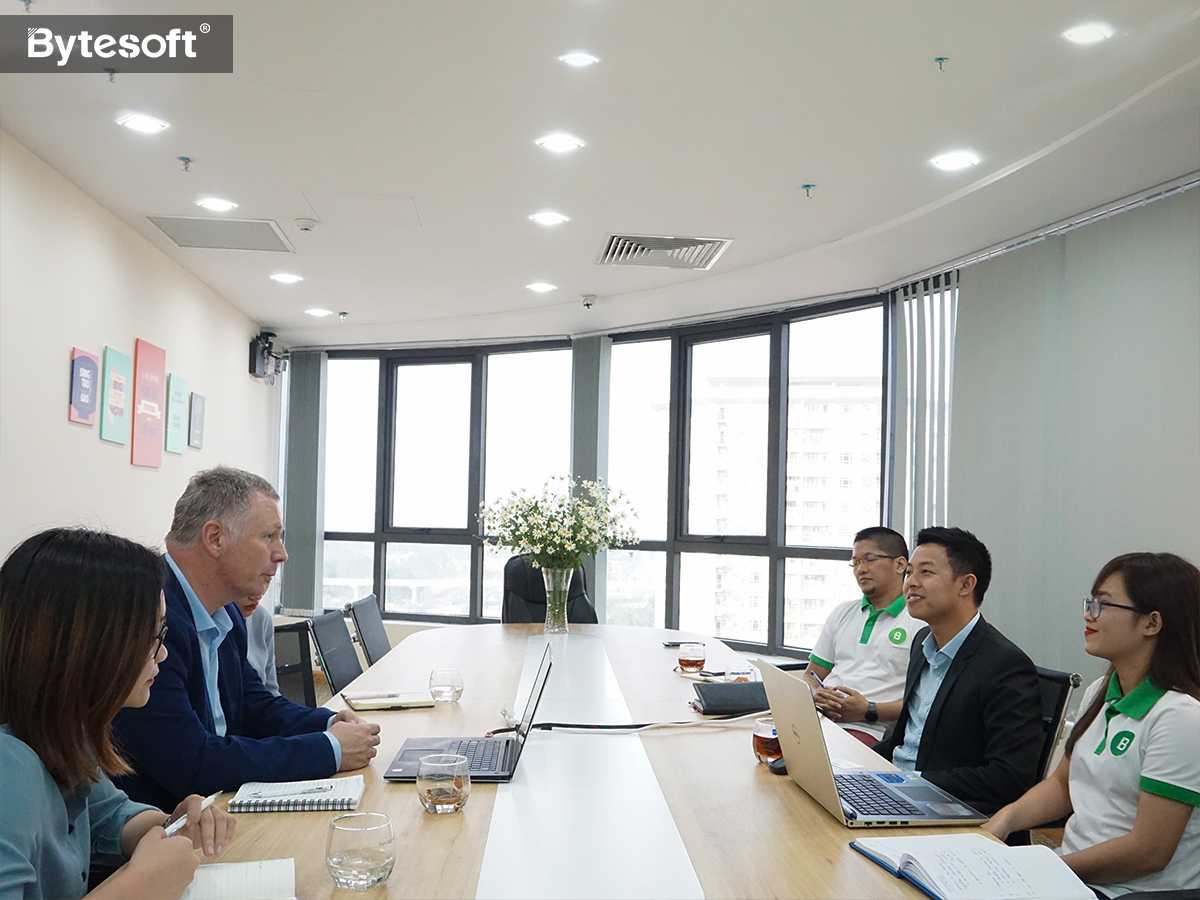 The successful and informative cooperation talks
This is a great opportunity for the transnational cooperation, which is an important step towards integration with international software programming industry. Most importantly, the meeting has contributed to claiming the position and power of Bytesoft in the global IT market and promoted the vision the 4-year-old Bytesoft ship for a bright future.