On the evening of December 22, Bytesoft Vietnam Joint Stock Company and other enterprises from Yen Mo, Ninh Binh province has joined to host a Christmas Eve Event for Hao Nho parishioners with the name "Christmas 2018: Share the warmth - Spread the love".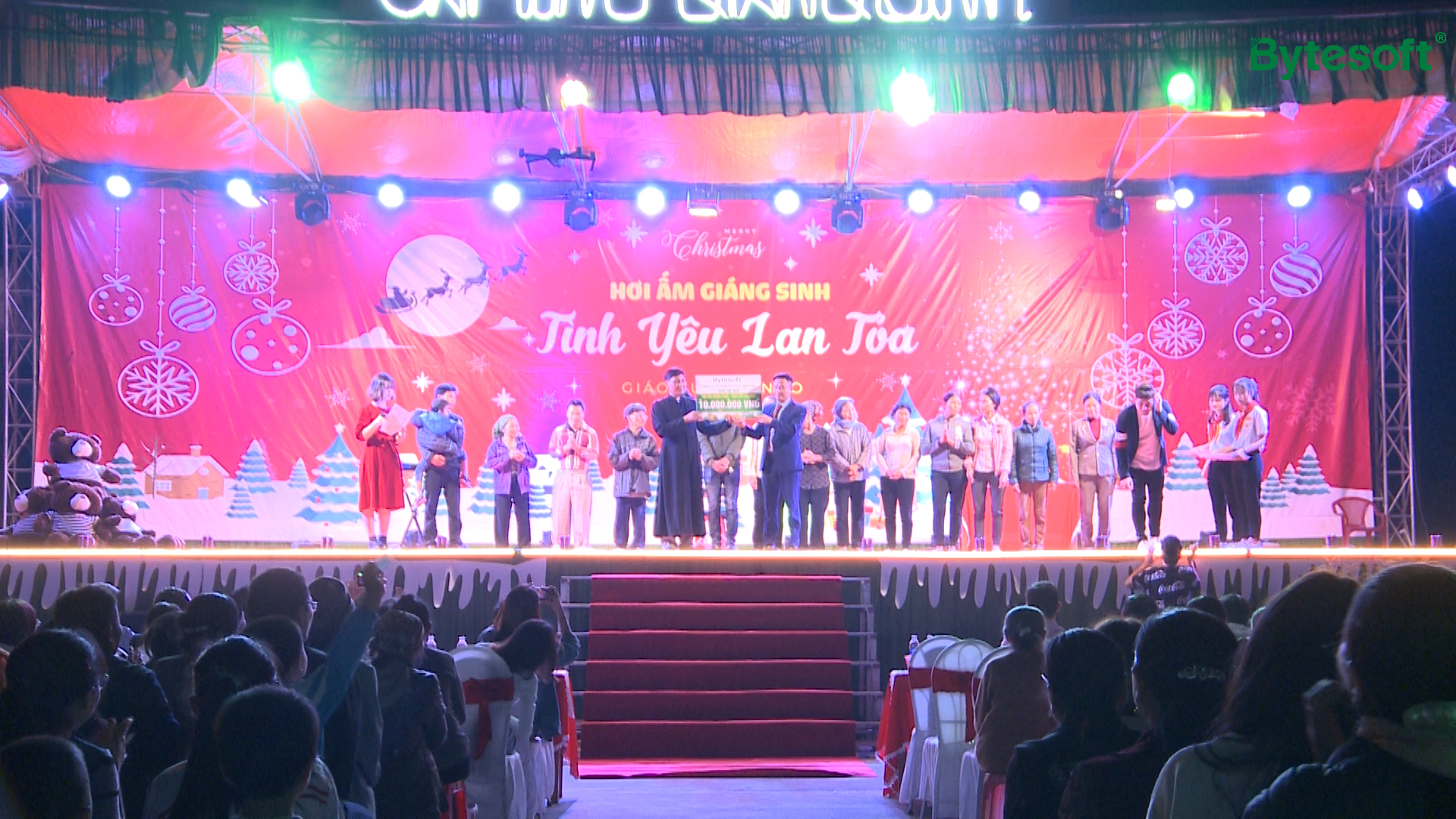 Another year, another Christmas. Once again, the community of Catholics in Hao Nho village, Yen Lam commune counted down to the holy moment of Christmas Early in evening of December 22, thousands of Catholics gathered in the church to join an annual event of Christmas. Still, that day was different.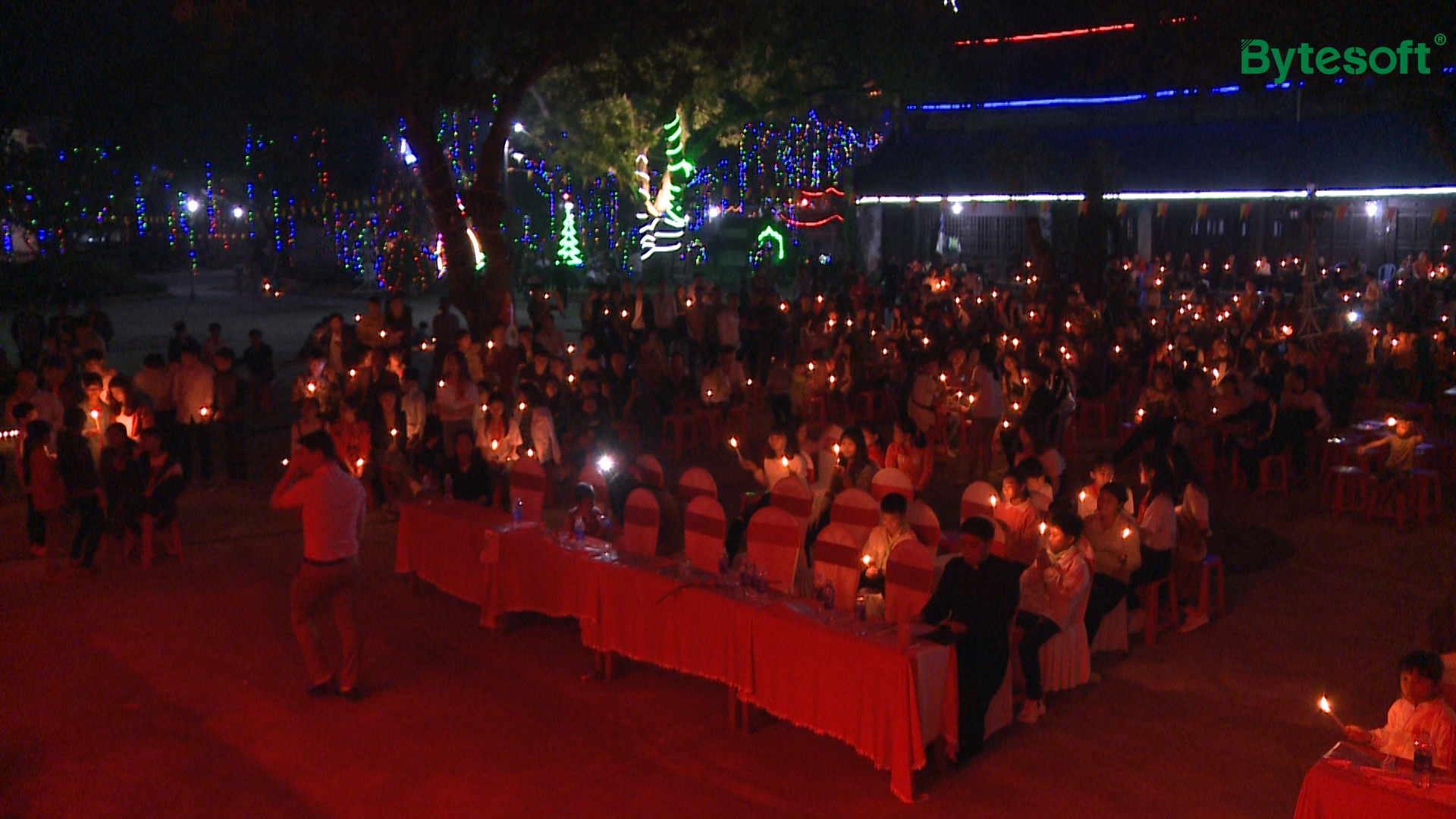 Outside the Church of Hao Nho parish church at that night
The dazzling candlelights, the pine tree, the mistletoe... Our home looked so different, yet, still loving and caring. In that joyful moment, the charming voices of Khanh Phuong and Tran The raised in the Christmas carols.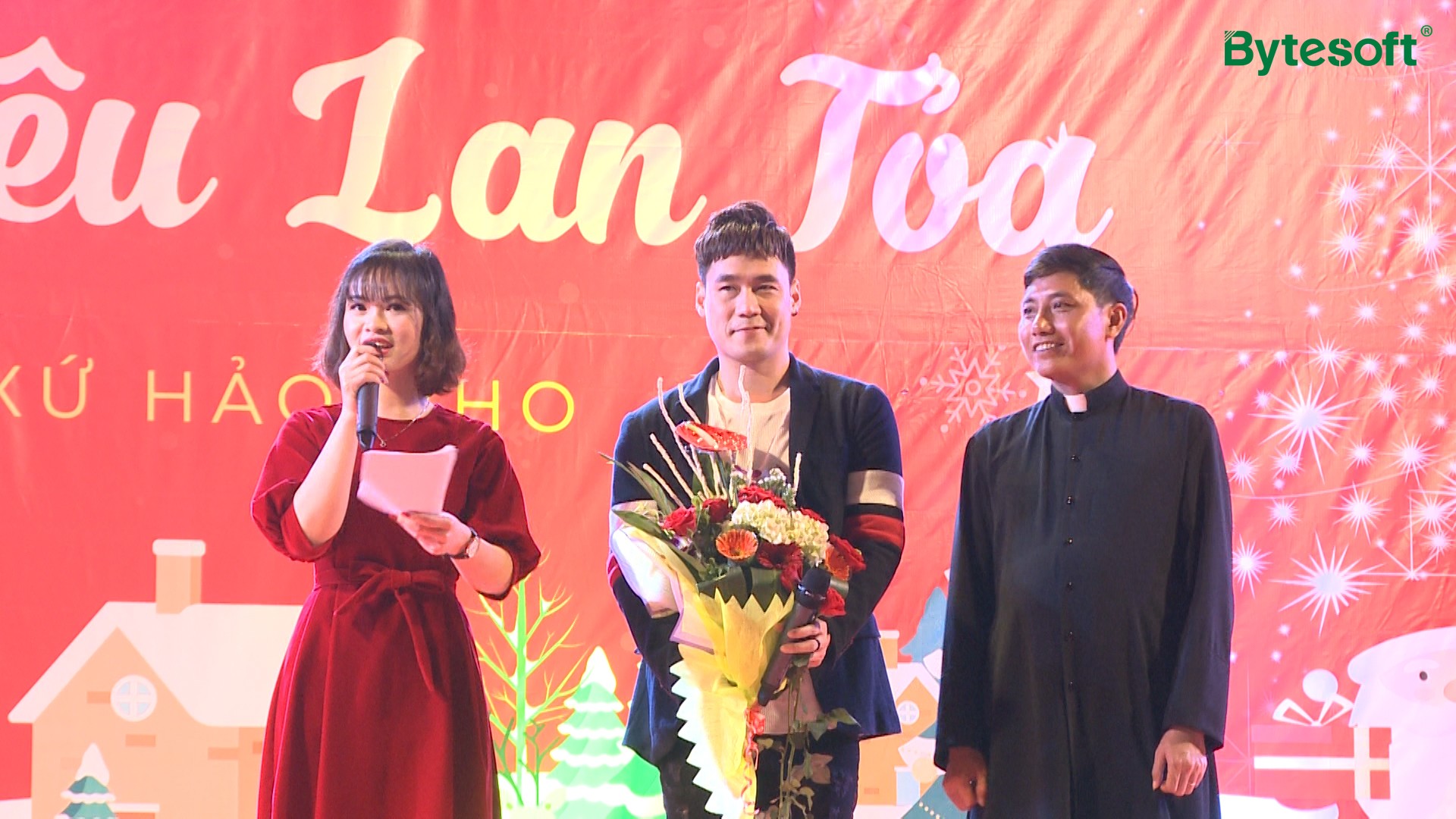 Khanh Phuong was one of the guests of the show
The chill of those last day of winter could not stop those smiles, filled with faith, belief, and happiness. The light was lifted and the ceremony began.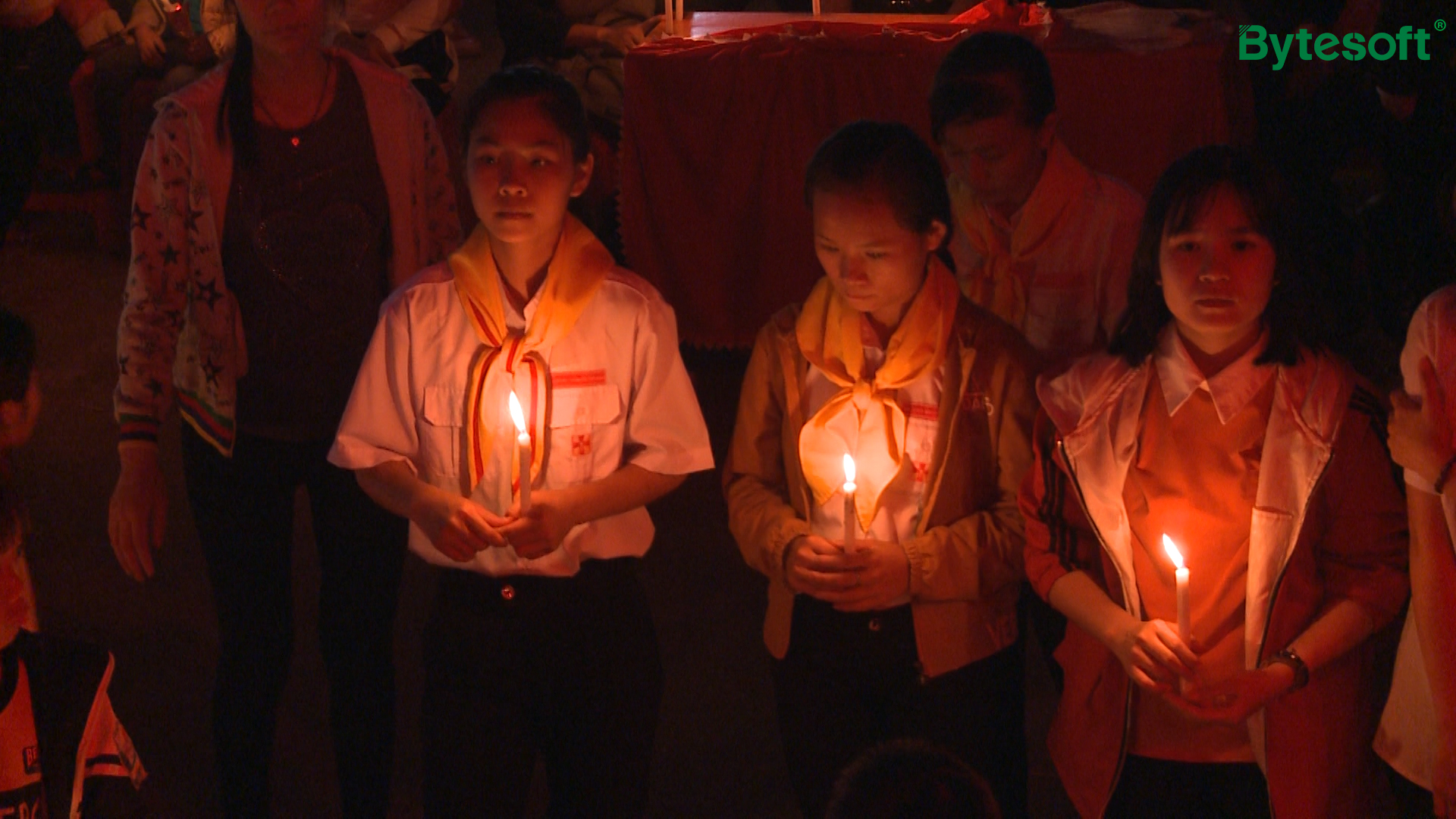 The little Catholics of Hao Nho praying
That night wouldn't be completed without the joy and happiness of sharing the warmth. We helped, we shared, for those in needs. From that heart, Bytesoft Vietnam Joint Stock Company donated 10,000,000 VND for the miserable lives of Ninh Binh.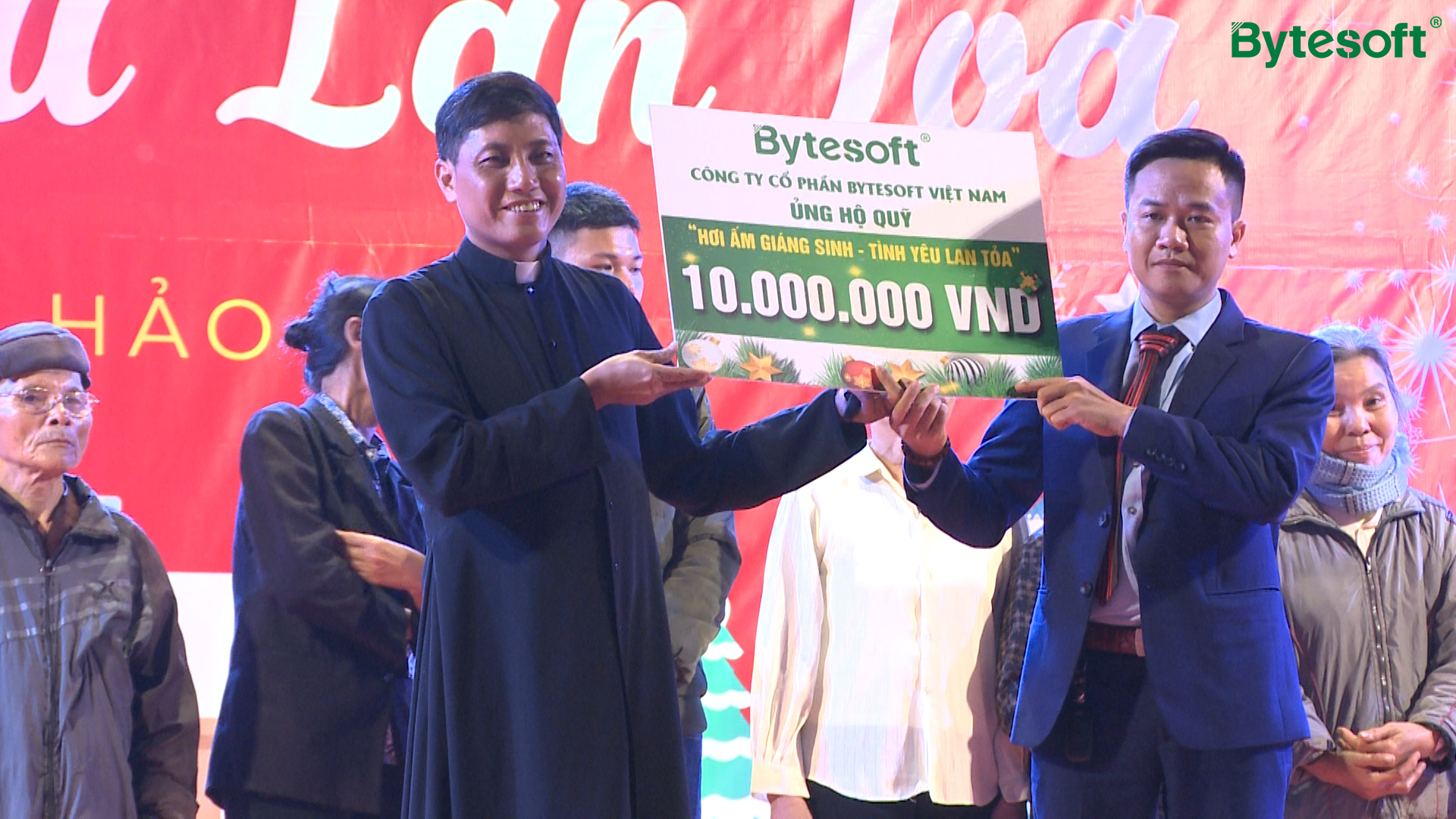 Bytesoft representative, Chairman of the Board, handling 10,000,000 VND donation to Hao Nho Parish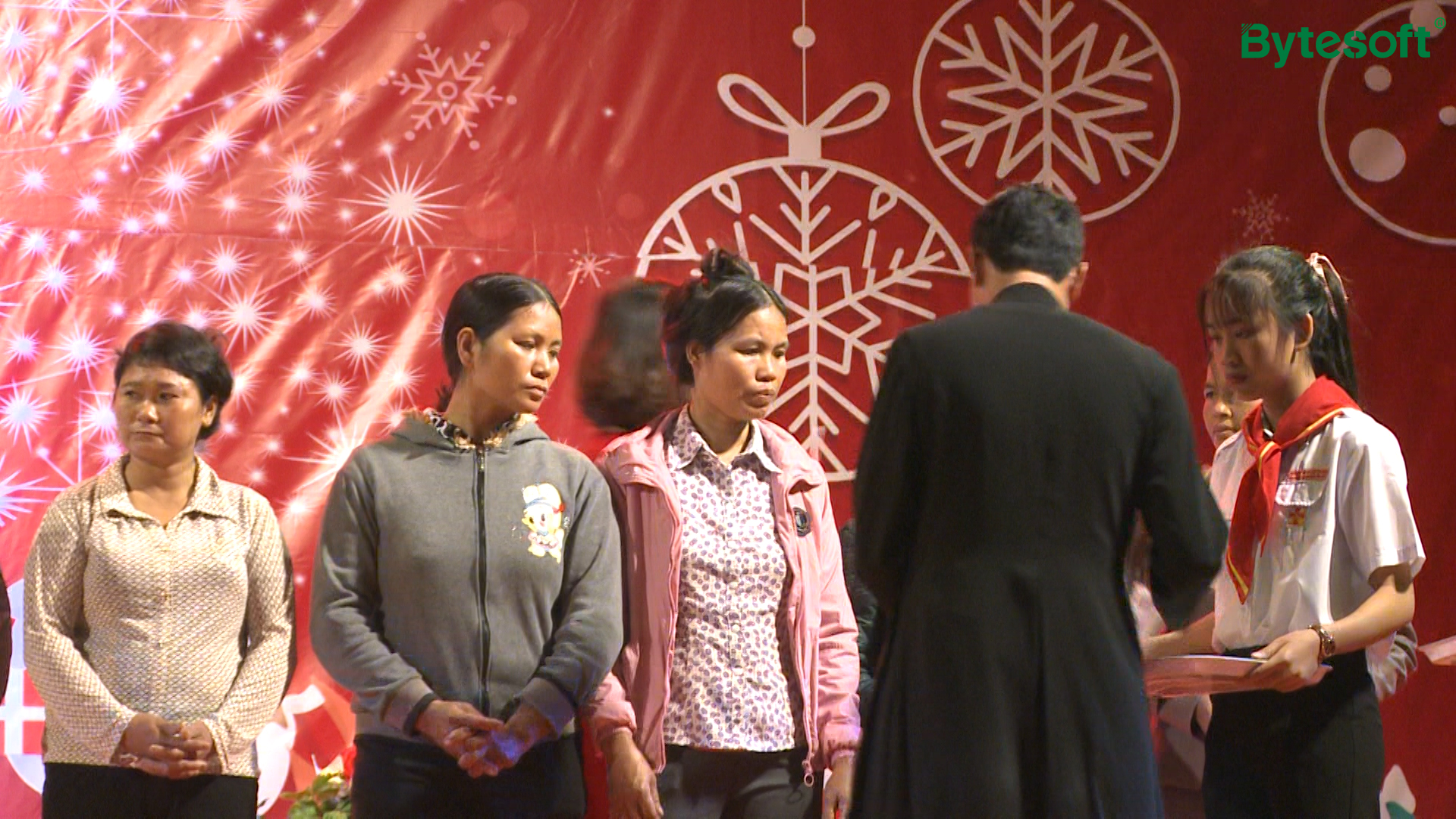 The priest gave gifts to parishioners who are disadvantaged
"Christmas: Time to love - Time to share". No happiness better than the happiness of sharing. And by that, here we are, sharing the joy of that day. The path we choose is still long, but we Bytesoft will not stop until we fill in those empty lives with love.