On December 23, 2018, "VietFarm Award - Pride of Vietnam Agricultural Products" was held for the first time at the Center for Agricultural Trade Promotion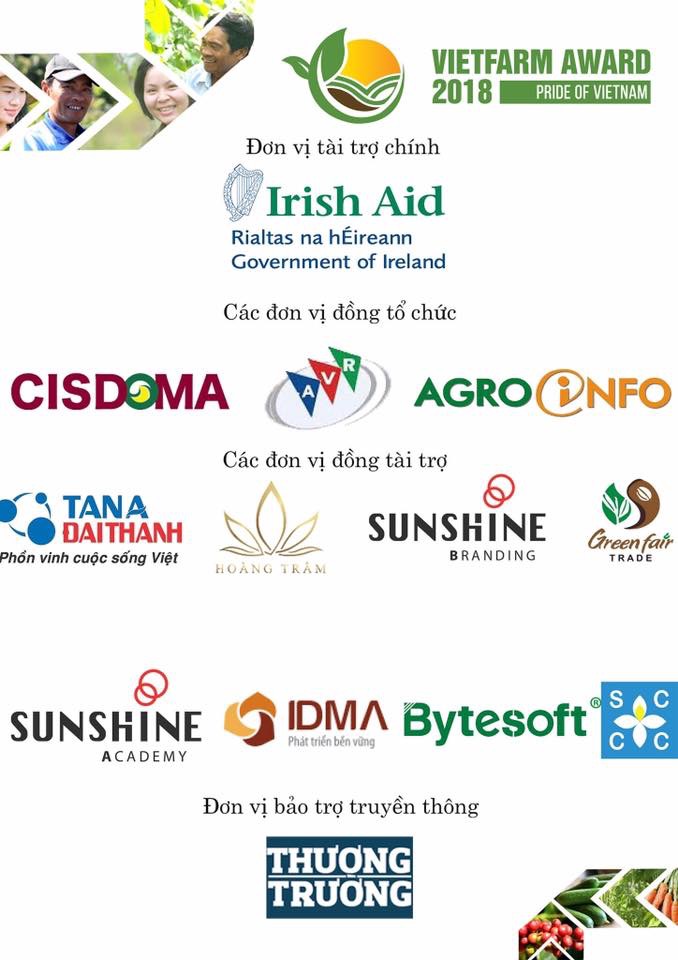 VietFarm Award - Pride of Vietnam Agricultural Products 2018
VietFarm Award - Pride of Vietnam Agricultural Products 2018 was hosted by the Center for Development and Integration (CDI) in collaboration with Association of Vietnam Retailers (AVR), Information centre for agriculture and rural development (AgroInfo), and the Consultative Institute for Socio-Economic Development of Rural and Mountainous Areas (CISDOMA). At the Agriculture Trade Promotion fair, VietFarm Awards 2018 honoured small-sized business of agricultural production in making continuous efforts to deliver clean agricultural products that meeting the criteria of Quality - Responsibility - Fairness - Sustainability.
The 2018 VietFarm award was the first time which it was held nationwide. It had attracted various businesses associated with agriculture products, including farmer groups and agro-businesses. The key purpose of the program is to promote the reputation and quality of Vietnamese agricultural producers to foreign importers and domestic distributors.
This award encourages production units to continuously provide clean and qualified agricultural products to the consumer. "This is an opportunity for production units in the country to reposition themselves in the global value chain and contribute in developing sustainable agriculture", said by Dr Ngo Thi Minh Huong, founder of the CDI.
The fair is also a place to share experiences in overcoming difficulties of agriculture and maintaining the high quality of the product. Visitors of the fair can ask questions directly, thereby understanding more about the product as well as the daily difficulties of farmers to bring them from field to table.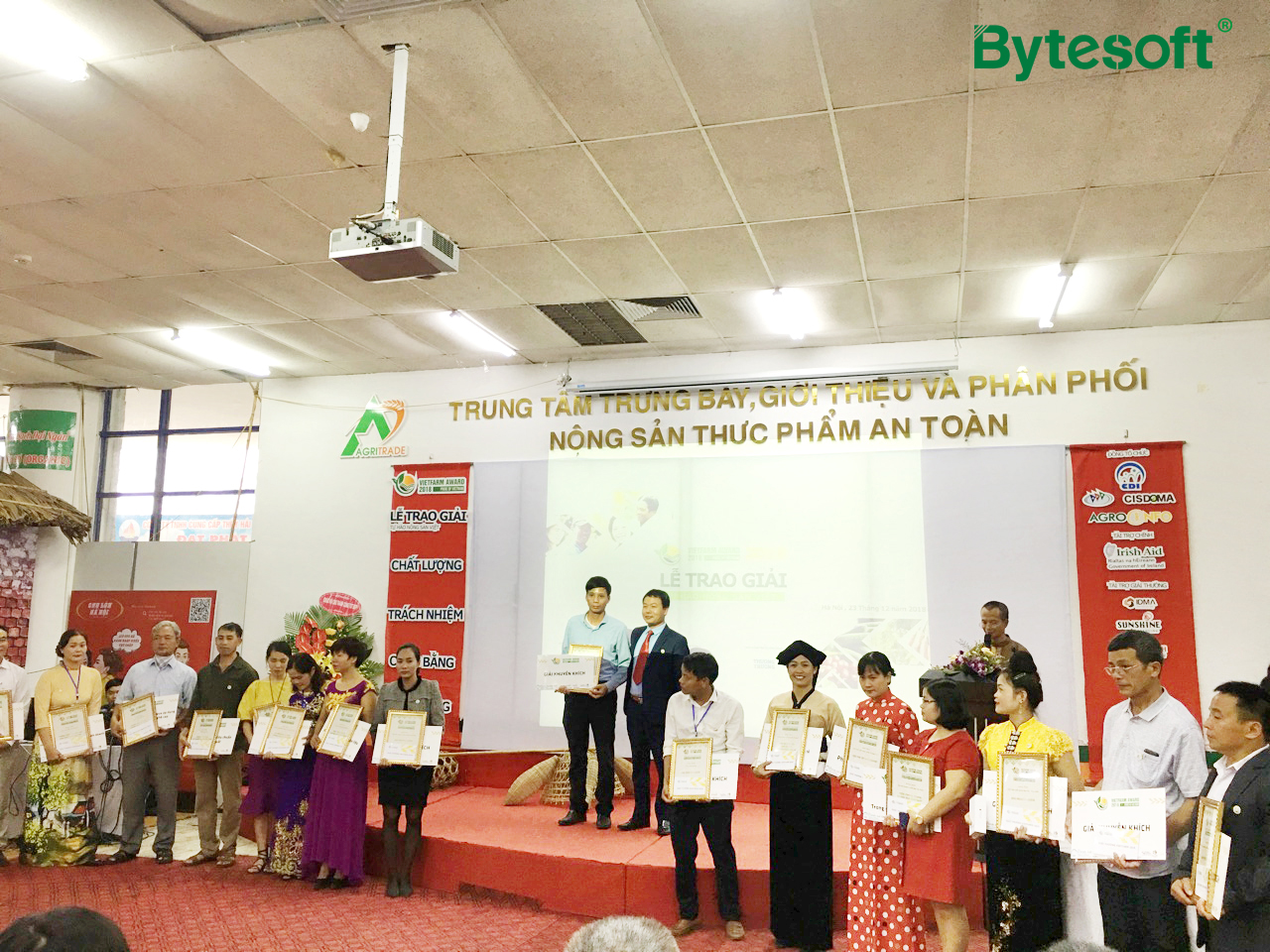 Bytesoft Vietnam JSC sponsored packages of Online marketing solution for 2 winners
Bytesoft Vietnam Joint Stock Company, a tech firm specialized to deliver IT solution which has carried out various agriculture projects, was the co-sponsor of the VietFarm Award 2018. At Vietfarm Award 2018, Bytesoft sponsored 2 units, namely Duc Chinh Agricultural Service Cooperative (Duc Chinh Commune - Cam Giang District - Hai Duong Province) and Do Thi Loan household business with Hoang Ky tea brand ( Phuc Thanh Commune - Kim Thanh District - Hai Duong Province), each unit received 01 package of Online marketing solutions valued at VND 25,000,000.
Bytesoft's Online marketing solution package will help units promote their product and develop their brand name, therefore providing consumers with clean agricultural products in accordance with VietFarm's and international standards. Bytesoft's professional service will help consumers to have a better understanding of the products, create trust, and stimulate purchases.