From January 9 to 11 2018, Bytesoft Vietnam representatives were honoured to participate in a 3-day training trip of the Department of Education and Training of Ha Long. The event has marked an important milestone for Bytesoft as it also represents an official acceptance of Bytesoft's bid for the project "Development of management support software for primary and secondary schools".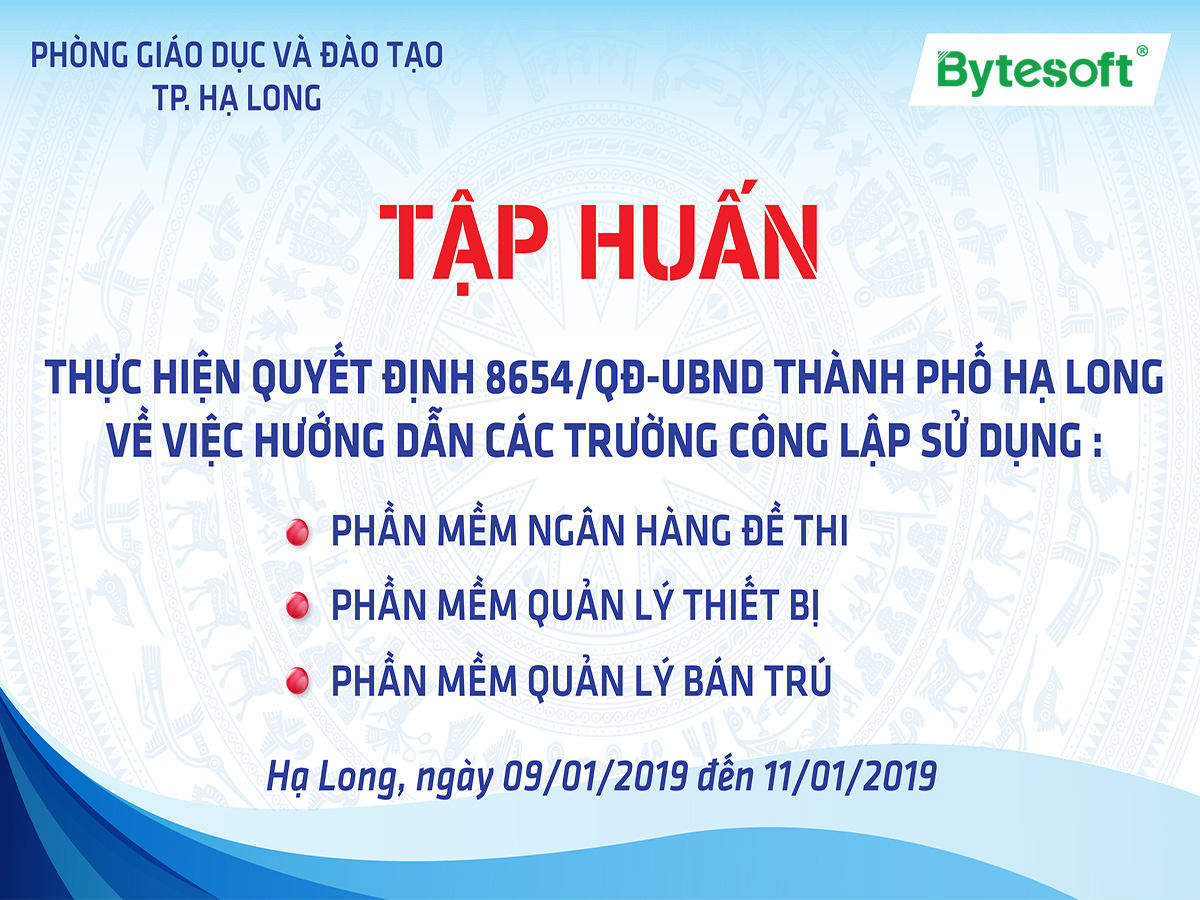 In accordance to the request of the People's Committee and the Department of Education and Training of the city, Bytesoft has completed the package of three educational software, seizing the opportunity to participate in this training trip in Ha Long.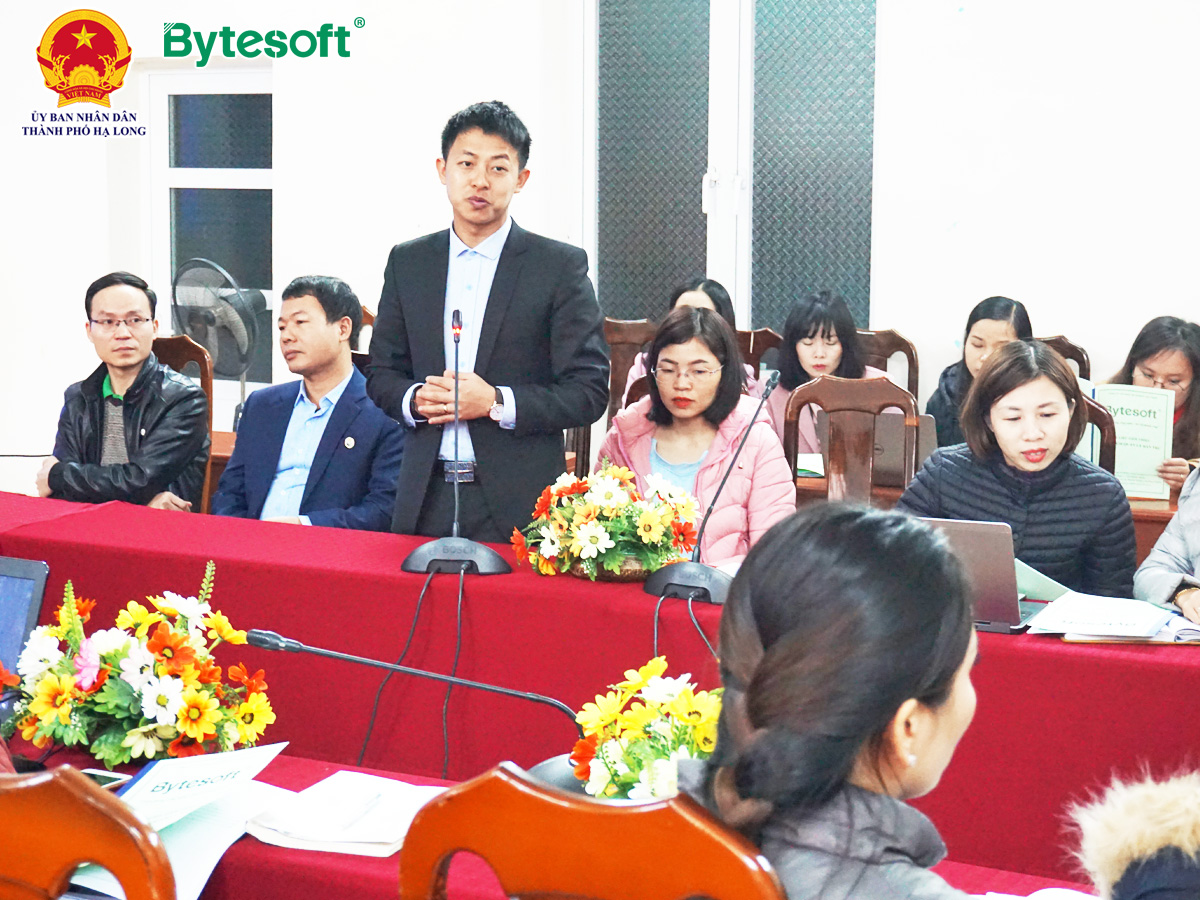 The training session was attended by 80 representatives of honoured units in the field of technology, including Bytesoft Vietnam, representatives of Ha Long City Education & Training Department and Principals, and Vice Principals from 17 Primary schools and 20 secondary schools of the city.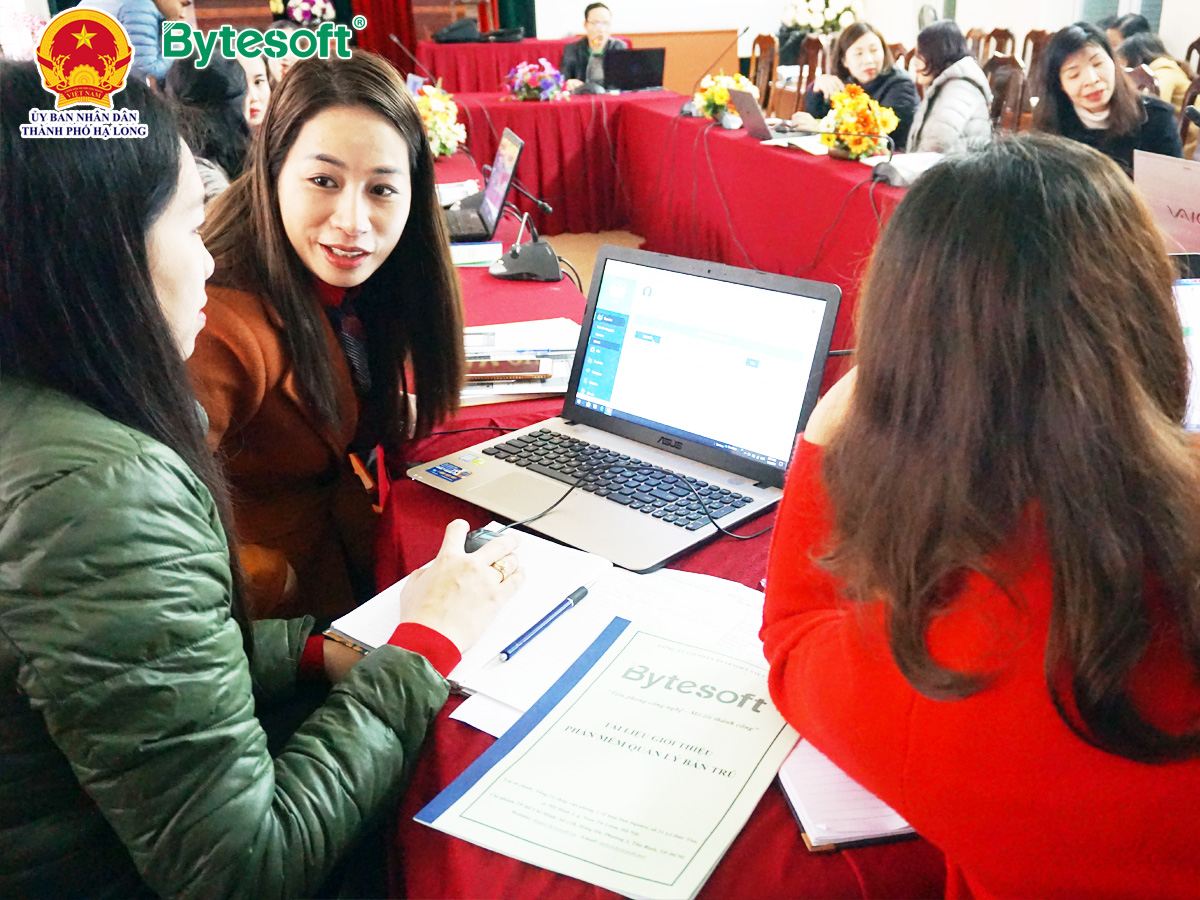 On January 9, Deputy General Director of Bytesoft Jsc Do Son Huynh provided training to the principals and and vice principals about the management software for semi-boarding schools. Automatic, convenient, and user-friendly, the software helps to manage the daily meals for students, ensuring " a sound mind is in a sound body".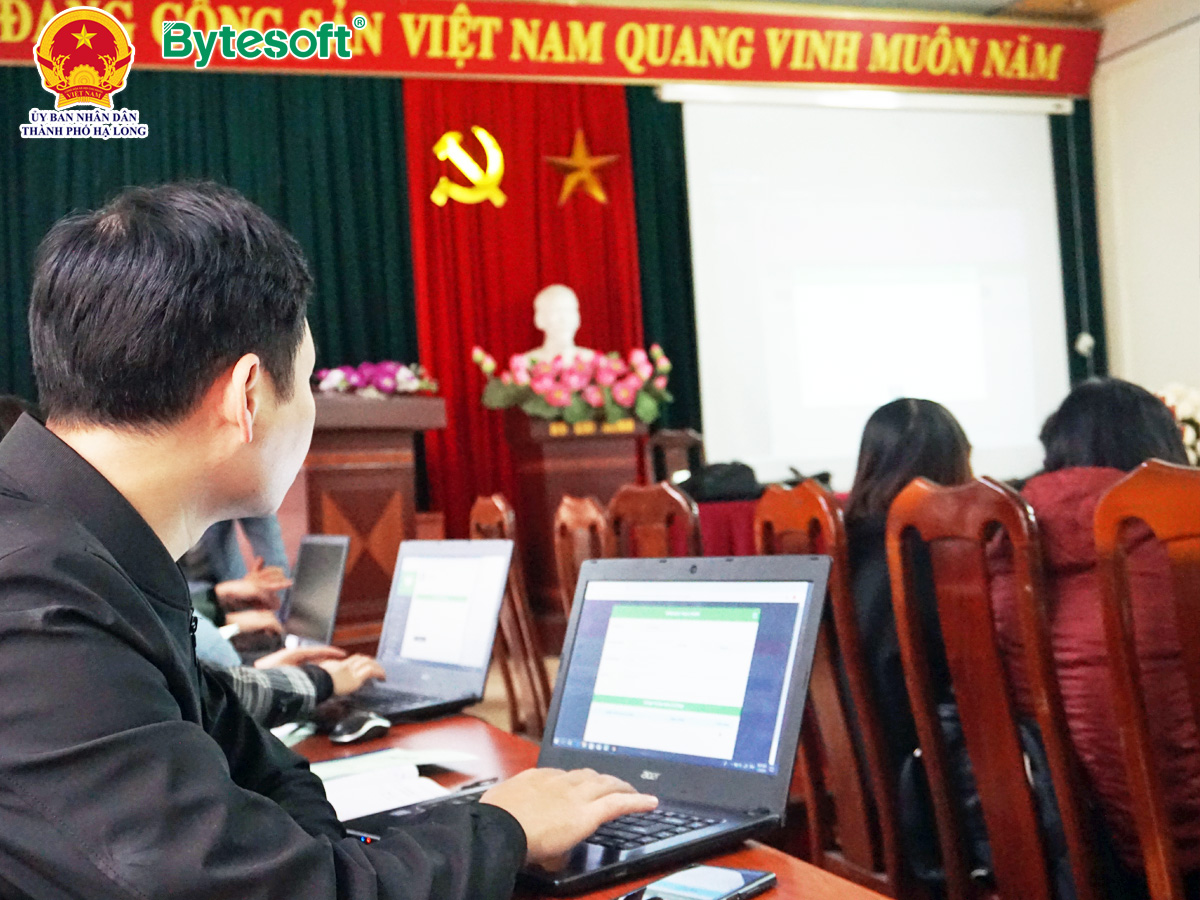 The software has received a positive response from teachers. It was high-rated by both schools and nutritionists as it provides nutritious meal plans for students with different dishes every day. The software is also adaptive to different school management systems and can be used for multi-purpose.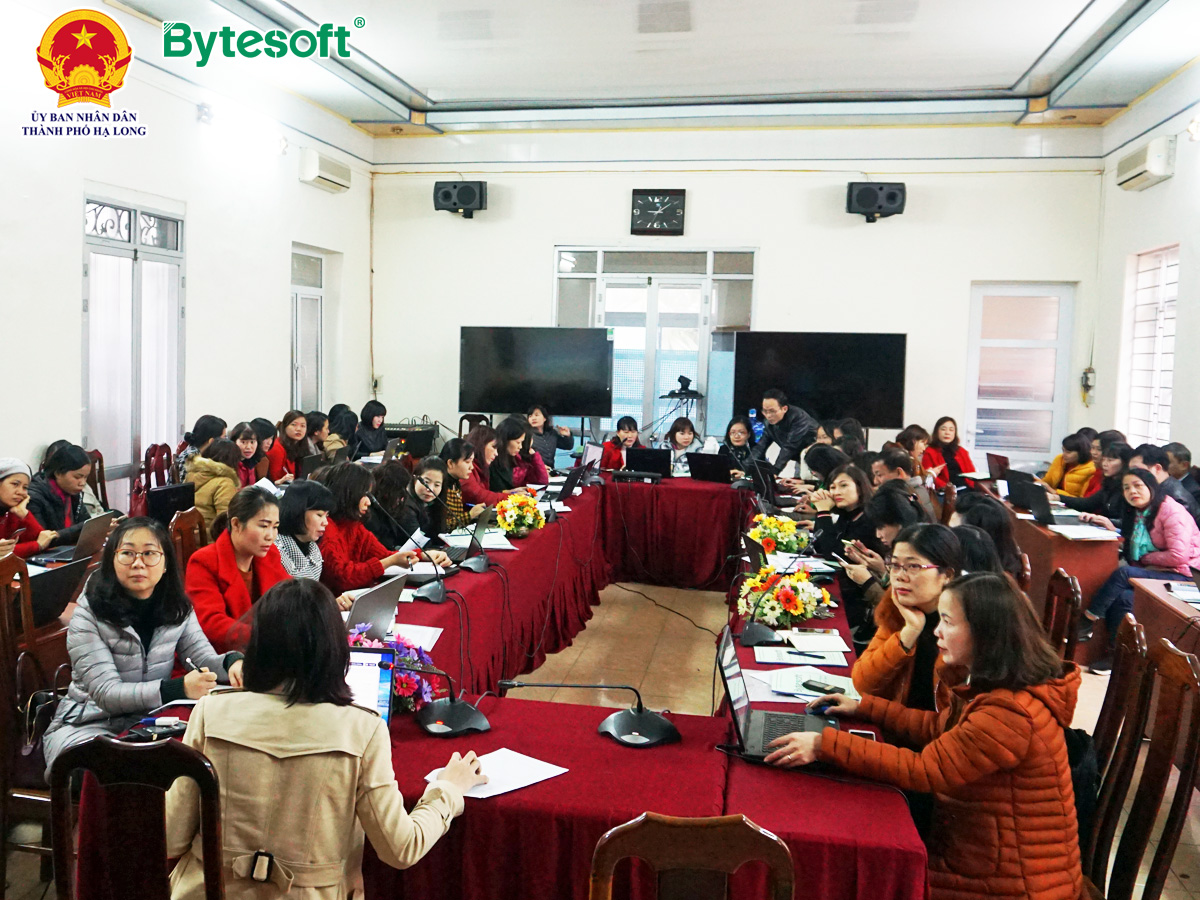 On the second day of the training trip, Bytesoft expert Nguyen Thi Nhai continued with the Library Management Software. The software provides smart management features that shorten the procedure and reduce costs. It is expected to be the one-time solution for data management for the school library.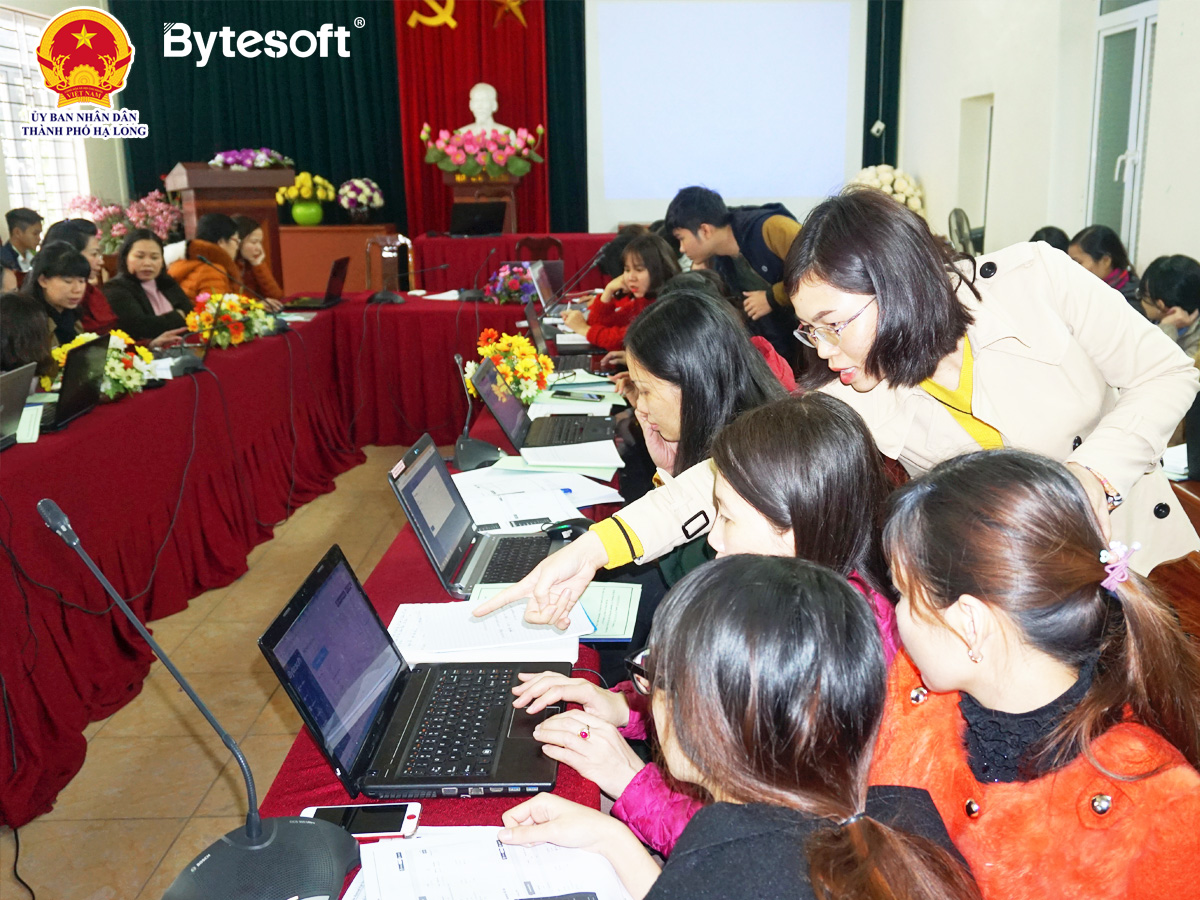 A teacher commented "Bytesoft products has simplify the the process of managing thousands of books, learning materials, and documents into simple, while still ensure the accuracy and easy procedure. It has contributed to preserving and upgrading the knowledge resources of each school in both quality and quantity ".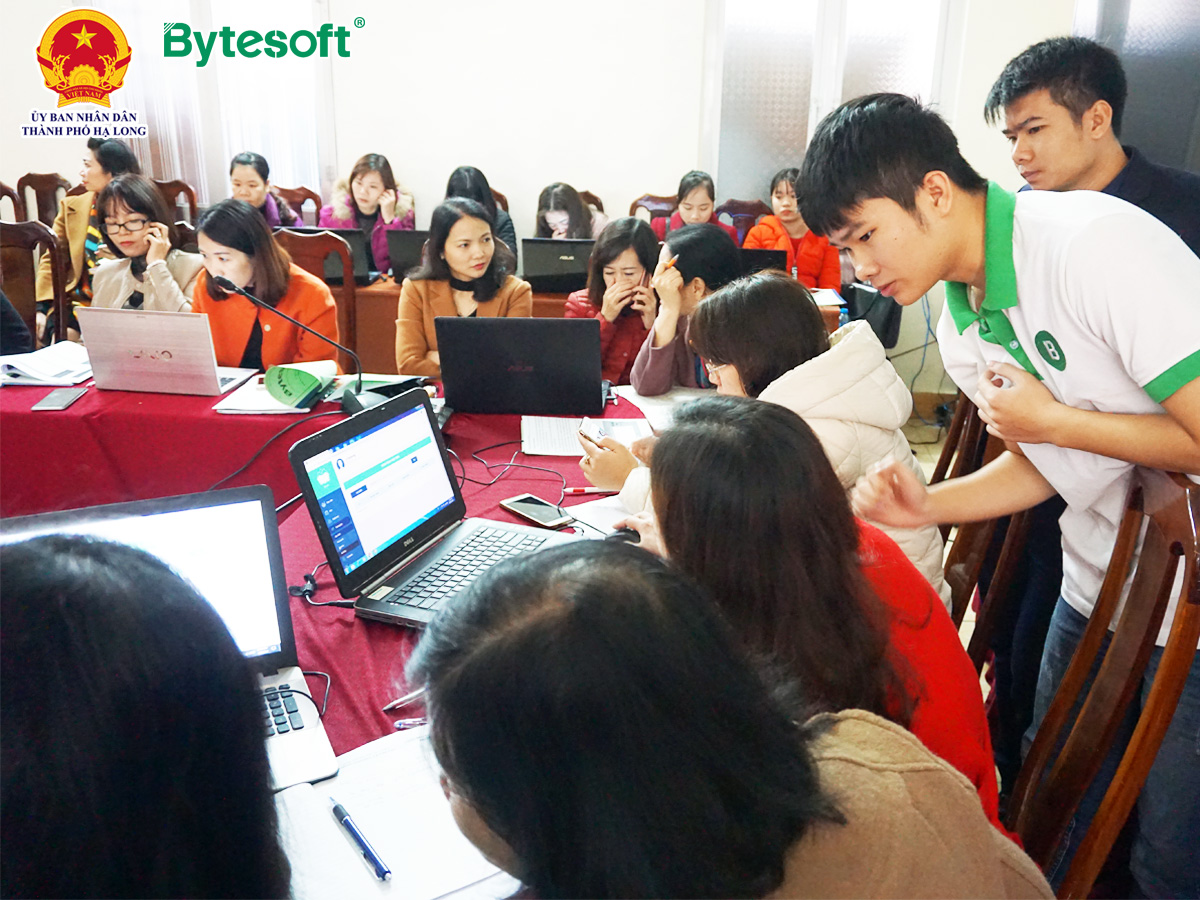 On January 11, the training session officially ended with the introduction of exam bank management software for all secondary schools in the city. Under the regulations of the Department of Education and Training, the software provides a wide range of features to support teachers in preparing exam papers and student evaluation process, thus, enhancing the educational quality.
...
As governments around the globe are all hustling to build the "smart city", it is essential to start with "smart school" to create a solid foundation. The trip of 3-day training in Ha Long has ended with outstanding results, proving the great potential of Bytesoft in the field of technology and programming. Bytesoft is proud and confident to deliver the best innovative IT solution for students and teachers of Ha Long's schools, hence, contributing to create a revolutionary change of education in Ha Long and Vietnam in 2019.
We are here for you, we are here for good !